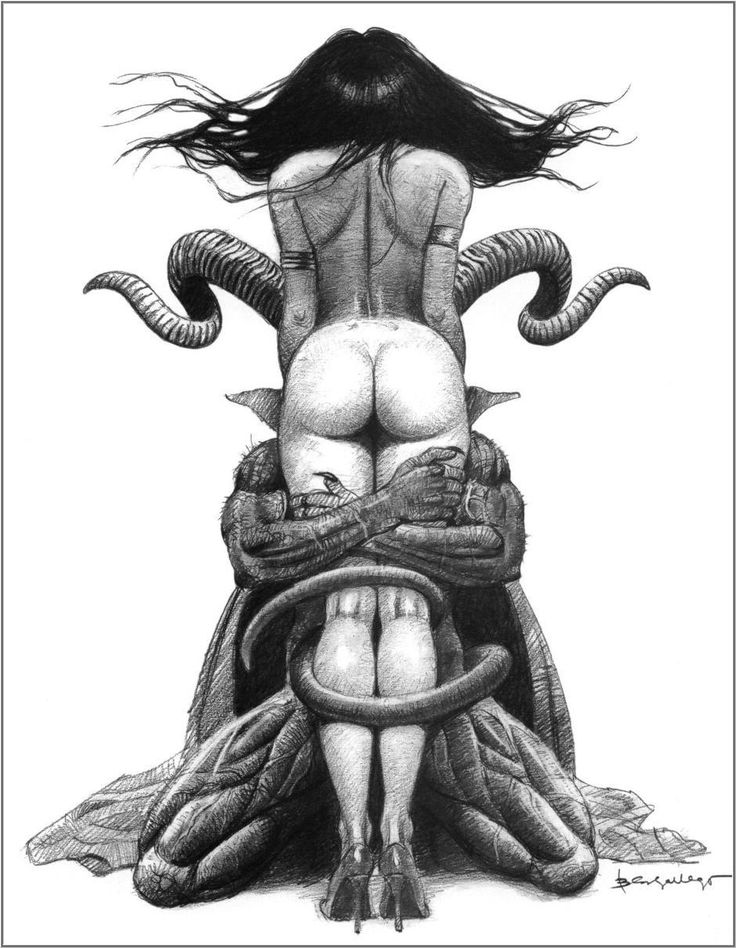 Original race made by Cardnalsinn in imvu chat program, Anaya has been alowed use and has changed and altered it over time to suit her needs. 
It is accepted in many realms throughout existence that in the beginning there was nothing. There are a number of beginnings which are written: " In the beginnings, there was nothing, pure unending darkness". What goes largely undocum, ented regarding this is that those beginnings largely fail to realize that that large all-encompassin,g darkness, was quite aware of the unending emptiness, and wished to change that. From that will many beings sprang forth, creating many races, on many different worlds, across a wide and vast universe. This being is known to some as "Caliga". There are also a wide array of other names which may be attributed to this being, "the boogeyman", "the devil", that darkness in all of us", "Id". It has never had any qualms with what it is, but it left its mark on all of existence in this place. There was nothing it did not touch. At first, it was difficult, beings were innocent, not having formed concepts of "right" and "wrong". It would change this quietly, through the darkness, in the darkness, with the darkness, and make itself known to all. Again this display went largely unnoticed, it was ironic how some of the beings came to revere the darkness, and others would reject it. They would be educated in time, for quite a long while it was content to simply sit back now and watch, there was no need for Caliga to interfere, it was learning, and growing in power because of this. This existence and its perpetuation of "evil" ideology had grown so prominent over eons that it had actually managed to become more than self-sufficient, in commands of forces and power beyond the comprehension of most beings. All this power, fueled by a single concept, "sin". With every moment of every hour Caliga grew in power, one thing was constant among every race, they all "sinned". In doing this they honored it, they willfully gave themselves over. Turning willfully to this being for guidance, most aware of it hold it as something sacred beyond words, the original primordial force. Others openly scorned it desperately trying to free themselves from that which was "sin". It had been ages since the last race had found Caliga, ages since it had done anything other than watch. It had grown discontent now with its show, it wanted everything, and it would have it.  
The first of its creations was a being that would begin to become known throughout the realms as "The First All-Father" and this being was far more secretive in its machinations and particular to its purpose. There were those who worshiped darkness, those who could be useful to Caliga and its cause. Those beings were to be rewarded, only the most worthy would be welcomed into the fold. Those who had turned their backs would be punished, educated, "made to see the error of their ways".  
"The All-Father" was gifted with the manipulation of darkness surpassing any of those which could be commanded by the beings in its creation. Each of these beings was in possession of a "soul", that which gave life to every sentient being here, an infinitely small part of power, which over time would grow with existence and experience, they were even capable of reproducing, it had been the most important part of Caligas plan. "The All-Father" was set lose upon existence to due to the bidding of Caliga, to "spread the glory that is sin". The Father began in the realms of the worthy, they were all too eager to surrender their souls. In fact, to many it was seen as a divine honor, a privilege, something one had to earn. There were numbers beyond counting on now long lost and forgotten worlds and long since dead races. Most wiped out by this very beginning.  
"The All-Father" now having gathered the worthy souls would birth the first "kinn of Sinn" into existence. Each of these, even the least among them were made of no less than three thousand souls. Of course over the many years and children, there were many other races and beings which would become born of darkness. These being known as "lesser kin" or more derogatorily "ignorant spawn". After a time it became important to reward these Kinn, to give them something for their service. For while they absolutely loyal to the father, and subsequently Caliga, they were also covetous beings.  
The most worthy among the Kinn were then "given the gift of darkness". With this, they took on more dominant characteristics than their now "little siblings". Their connection to The Father was now also more immediate, and through him, they could gain more favor and power. Here again began a small internal power struggle, a small civil war of sorts had even exploded among the Sinn. This was the second Time Caliga would meddle in the affairs of existence, it loved its children, all of them, but it favored its Sinn the most, and would not see them destroy themselves. It was here that Caliga became known to all of the Sinn, making them aware it was this being direct which was responsible for all they had known, and all that they could do. In proving beyond question its authority and dominance over the Sinn Caliga consumed the "The All-Father", that being proudly returning its essence to that which had given it. "The All-Father" effectively being reincorporated into the being Caliga. Before its departure, it would gift its progeny with yet one last gift, "The Visser", "Fides sussurus Vocis". He would be their Sheppard, he would lead them on their path, he would "keep the faith".
in time that very Visser Vanished, left its people to go beyond and break apart of Caliga and rebel, it was the only ever one to do such a thing or be able to do such a thing, and even to this day in existence it is unknown why or how this was even done it was marked the "Cardinal Sinn" and Caliga its self-removed much of its even existence from the record of time.
Upon another day Caliga found that the all fathers rule was growing distant and counterproductive, a Father was viewed as a stern hand that gave more punishments then it did reward, it was seen as more a tyrant then it should be, many fell away from sinn falling to the other more pathetic gods of light and love, disgusted by this Caliga riped the father from its self and found its self a new host, upon that day Abbadon the black winged Visser became the new conduit for Caliga and the "All Mother" was born. Abbadon vanished from existence as soon as Caliga consumed the dominant soul and replaced it with its own, and upon further learning, started to become more a warm and motherly figure in the eyes of its children, a loving mother that allowed them to sin in their lives and encouraged them to do sinful actions. a warm winged feathery embrace that at the same time was still that cruel and evil being, a black hole and razor teeth behind pink silken drapes.
it gave more gifts of new Kinn to join the family, new children with new roles to play in its now growing world. the oracle Occuli, all female woman who would control and manifest others minds to make them see and do what was needed as well as see into fate and tell Caliga what was to happen in the future if things were done right.
The Ursa became the advanced Sinner's brutality force, a hulking brute able to break down the thickest walls and show its strength like a tank in battle, it would hold the fire and the enemy as the sinner used speed and shadow to deliver quick and devastating blows to a target. the harbingers the Messorem, reapers of the kinn one would be around every kinn to count and keep a record of the souls each kinn had within it and on top of everything be able to fule the new planet that had been made out of Caliga's very being.
The last and best gift said to ever be given a place were the kinn did not have to tone it down to the worlds and demands of others, a world they could walk upon as the elder beings they were, Ulon was born on the back of Caliga dragged up and made with the primordial darkness that created time its self Ulon is a space that only Kinn Rule above all others, all other worlds, all other existence it is a place of pure darkness, a place were time does not exist, a place of beautiful silence a place in Caligas image of what the world will be one day when it takes over all and sin makes it never hunger again.

Types of Kinn
Lowest to Strongest
Lesser Kinn
Defectum, Fail Kinn
Upon every now and again turn there is failure, seen as the very lowest of the bucket most greater kinn will not even give a Defectum the time of day to notice it even exists, they view no point in insulting something that should not have even been made in the first place and most of the time will just purge such a monstrosity or toss it out to be eaten by the hounds with the rest of the trash.  
Races that just don't take the change well are


Demons some turn ok some don't, it is all up to the roll of the dice

Jesters

Dragons due to there magical power but some do take it well it just depends on the individual it seems

Vampires

Beings that are hybridized with too many things, once you mix things over and over again it dilutes the pool within it so much the change just deforms it to an unrecognizable measure

Animals or animal-like beings (you play a furry we will fucking turn you into something so disgusting you will vomit behind the screen, don't play one, only warning)

More Studies are being done with more changed Kinn, Caliga is always learning to better its self, and upon each Defectum made it learns what races are compatible and what is not.
The Turpe are the lowest form of Sinn. Treated with a sort of mild neglect by their superior kin...which is all of them.  
Turpe does not have many perks at all, an umbral body being perhaps the most significant. They are not capable of umbral manipulation, with one exception. Turpe may travel through Umbra. Their bodies, however, are quite proficient, lacking any "true" organs or muscle tissue to limit them. The form naturally continues to move through a sort of "autonomic" umbral manipulation. The forms capabilities are limited by its construct components. These were the souls used to "birth" the Turpe. Commonly referred to as a "core" in the kinn of Sinn.  
Their skin in unarmored areas usually has the density of a diamond, where umbral armor is, doubly so. Possessing six eyes they tend to be quite a bit more aware than most and are fully capable of seeing auras. Having no organs to transfer commands there is zero lag time in reaction, able to instantly react to their stimuli. The Turpe boast impressive physical prowess their strength and speed bestowed by their "core". Consisting of no less than five hundred souls.  
Turpe, unlike most Sinn, is formed from completely twisted murderous souls, and often are quite insane. They possess no "dominant soul" meaning that all of the souls of the Turpe vie for control of the body. These creatures have only one purpose, that is to serve the Sinn. To them, the words of a Sinn are the words of the Gods. Their desires of a Sinn are the goals of the Turpe.  
Turpe more simply put would be "legion" in an umbral body, which forces fealty. They are not terribly clever, though they certainly display a predatory cunning which at times can be alarming. Behaviorally they are easily and often compared to spiders, with the exception of being surprisingly social among themselves.  
The Dire hounds of Ulon are seen as a kind of clean-up crew for the land as well as a helpful guard dog if a sinner does take the time to get to know one, be it a rare thing for a kinn to take a companion the intelligent Dire Hound can make a rather passive helping hand to cool tempers and flare-ups (PTSD Dog lolz) as well as help settle scores and make the sinner more powerful (like it needs to be but still more power woot)
Dire Hounds can come in many shapes and sizes and like all kinn they are made entirely of shadow, but unlike other Kinn that get the choice to change there shape a Dire hound changes without it at times wanting this change to happen, one moment they can be as solid as a true earthen black wolf, the next they can be gas in the air just drifting off to sneak under some door and unable to attack anything. but as intelligence goes they are rather smart and do understand this querk in there armor is rather inconvenient and they don't like it just like everyone else does not like it.
they as said overhead come in many shapes and sizes, some full shadow unable to change at all and just stay semi-solid and act as they should, others are larger then others some are smaller some look more deformed beast hound then others who look just as a wolf would. some even can become bipedal and look like long-eared jackles, they are called the Abus of the Kinn but are rare and is not a recurring trait.
Kinn view the beasts as animals, they are seen as the more pure and primal Kinn and are treated the best out of all lesser kinn. and in some kinns views, they are so much as animals it is against the laws to harm them or even to push them like this. Caliga does not view this as truth so harming them does not get a Kinn destroyed but to some Kinn, they like to keep the mental concept of having a more "innocent" Kinn
Greater Kinn
"Shades of Sinn" are nearly the lowest of the caste system among the Sinn's. Seen by the others much like adults look upon adolescents. The fact does remain however that first they all were simple shades of Sinn. A shade of Sinn may be created only by others of Sinn with such authority granted. A shade of Sinn may be created by "Sinners", or perhaps a "Visser", and however unlikely, obviously a "Prime". All other Shade kind that are not "kin of Sinn" are considered illegitimate, commonly referred to as
A shade of Sinn possesses only one skill, though it often surpasses even the most practiced of mages, at least in matters of their manifested form, which is controllable only from their will, or, another higher level Sinn. This skill is umbra manipulation. Their precious "dark gift" allotted to them by the dark itself. With this skill they may affect any shadow they see or touch. The extent of the manipulation though is entirely dependent on not needing a charge they have no ability to do so.  
Psychologically speaking each is in a way an individual. Each with its own quirks, however, there are some constants within the psyche. Remember the memories of the afflicted remain. you have a complete memory of your past most often. This itself has an effect on perceptions of things. Remember your soul was torn apart and mercilessly tortured and shaped to become what you are. You remember these things vividly. Though it is more perceived as a "birth right". A fond recollection of re-education. While you may emulate emotions the only ones you truly have are self-serving. from this deep-rooted desire in yourself, all actions either further yourself or the "All-Father".  
Every shade of Sinn is more than binding to Caliga. Each Sinn is an incredibly small piece of the whole of Caliga. This being the case no Sinn may take action against it. Nor may a Sinn through inaction allow harm to come to it.  
Physically shades of Sinn are manifestations of shadows. Until they wish they are incorporeal (not solid), meaning they can not touch, nor be touched. Though this can be changed at will, there are no visible indications of this but keep in mind it takes time to do so (one mele round). As Sinn may control the "solidity" of their umbral forms, they may also control its density. However, for each level of "hardness", you must use counters. A Shade of Sinn my only is as "hard" as a human, due to the fact anything more would require a counter. While solid they are perfectly susceptible to physics. Most notable is the weakness to "holy" and fire. The intensity of a light reflects the damage it inflicts. While in physical form these things do notable damage, however, if not physically manifested the light will affect the shadows just as it usually would. In layman's terms asinine, or aggravated damage.
There are quirks present in all forms of the shade of Sinn as well. Notably is an inconceivable detest for Christianity and faiths which are light based. They have a weakness to holy presence and artifacts. May not enter a residence without being invited (mind you that is only for a "personal dwelling".) May not cross running water unless they are at least thirteen feet above it. They also may not tread on hallowed ground. (it must remain truly hallowed, not simply be called such). Finally, in the presence of natural flame those flames will burn blue in the case of a shade, they have no ability to prevent this occurrence from happening.  
Messorem "Harbinger of Souls
Info to come
Sinners are one of the evolutions of a shade of Sinn. This particular evolution serving to greatly boost one's combat prowess. this evolution may only be catalyzed by a Visser, or prime, in rare cases Caliga.  
The main difference Sinners boast is their increased skill in shadow manipulation. Many tasks their young brethren would have difficulty in completing is as breathing to them. Aesthetically they tend to be more vain, adorning their forms with jewelry. Most notable however would be the eyes, which gleam silver naturally.  
At this evolution another change becomes apparent. This being the aura which they exude which tends to diminish inhibitions. Naturally it extends about thirteen feet in three hundred sixty degrees. This aura encouraging those within its influence to commit sin. At full extension, it is very weak, though through time and practice the field can be controlled. With enough skill, the Sinner may even choose a particular target as well as sin to attempt to inflict. That in mind this effect only ever can be within the aforementioned thirteen feet radius.  
Another skill the Sinner boasts would be the ability to "birth" other shades of Sinn, though this is far from a combat practical skill. Last and most easily noticed would be a scent. Sinners always are accompanied by this, more often than not the smell being pleasant to most around them.  
Psychologically they tend to be far colder and devious than the shades of Sinn. Most having spent quite some time as a shade of Sinn have acquired new personal quirks and tastes. By this point, they also would have chosen a favorite "vice" or sin, which would begin to show perhaps even unconsciously in their manifestation. Often calm and collected most possess explosive tempers. Completely calm collected and civil one moment, and impersonating something akin to a nuclear explosion of wrath and fury the next. To call a Sinner vicious would be an understatement, their cruelty and innovation in such things often defy the logic of others. Once provoked they are the epitome of vicious. Most notable however would be their more regal demeanor. Until provocation, they have altruistic etiquette.  
The quirks of the Sinner are nearly mirrors of the shades of Sinn with only a few changes. an inconceivable detest for Christianity. A weakness to holy presence and artifacts. They may not enter a residence without being invited (mind you that is only for a "personal dwelling".) May not cross running water unless they are at least thirteen feet above it. They also may not tread on hallowed ground. (it must remain truly hallowed, not simply be called such). Finally, in the presence of natural flame those flames will turn purple, they have no ability to prevent this occurrence from happening. Their resistance to "holy" relics and skills as well as light-based attacks is increased. Light sources now actually requiring physical interaction from the source to inflict harm. At this point, the light will no longer inflict "aggravated damage" though still capable of causing harm. At this level, your first stigma is inflicted. A Sinner CAN NOT lie and MUST answer a question if it is asked the same way (the EXACT same wording) three times. This, of course, is a well-kept secret.  
info to come
Oculi
Oculi is a breed of it's own.. A gift to the Kinn from the Prime Galbrinth once upon a time.. There are but 3 Oculi, together they are called "Sors" meaning "Fate" in the native tongue. They have a direct purpose, to the Visser and to the Prime, of course as well to the Dark One itself. The Oculi can't be created past 3, and the only Kinn that can create such beauty is Caliga and Galbrinth.. Being an Oculi can be difficult as they need to be dependable, intuitive, intelligent, the ability to observe, level minded..
Seeing as they are not combat orientated, as they just don't feel a need to do so.. They know how to professionally handle situations.. Though be careful.. The Oculi are also known for being tricksters. They love to cause fights amount ill minded creatures.. Their favorite to toy with are the line of Demons.. They can quickly turn a situation around on the opponent. Their greatest weapon is their mind.. Though like most Kinn, shadow and Umbral manipulation and manifestation are of course built into their structure naturally. They just don't feel the need to use it in any particular situations unless in dire need.. You can tell the Oculi apart from the other Kinn quite easily, as they are VERY vein and self absorbed, they love anything silvery like most Sinn.. Though they are collectors, a lot of their trinkets and "Jewelry" stems from taking it from lesser creatures, and even at times lesser Kinn, depending on the situation.. This stems from Greed.. And Vanity..They want to know all and see all, their memories can arguably be compared to that of a Visser. Not only do they have many trinkets of sorts, but their eyes are highly different from any Kinn.. Their eyes are blank, naturally the Oculi are blind.. Though they see "all".. So do not underestimate them.. Their crown of horns is also highly decorated, many chimes and collectives gather within the tangled manifestation, though something once more sets them apart from all Kinn... Their "hair" is not black... It's White... In the lore of the Oculi a lot of their power, a lot of their ability to predict lays within their locks.. Though it is nearly indestructible.. Many could attempt to remove the hair.. Though will be very unsuccessful.. Oculi are also created in the image of a female, though like all Kinn they remain gender less.. Like most Kinn they have the gift, the inverted rosary.. However with the Oculi it's embedded into their umbra, embedded into their "Foreheads" and around their "skull"..
The Oculi can be rather confusing, as they are more of the devious Kinn, they are very blunt, and again are very selfish and tend to be a little bit of tricksters.. When in the presence of a Oculi, most are in a state of almost like a "trance", or perhaps a "daze", more so they are intrigued by it's infinte beauty. Becoming mezmorized by the Kinn, it's then too late before the victim realizes they have fallen.. Oculi used a lot of psychological abilities, such as;
Memory Manipulation: The ability to manipulate functions of the mind. ( Restrictions do apply, God Modding is strictly forbidden. The user MUST have permission from the opponent. )
Psychosomatic Illusion: The ability to create powerful illusions that may cause severe physical damage. ( This is a draining ability, must be fully "charged" )
Cosmic Telepathy: The ability to read the thoughts of billions or more subjects at once. ( Again, MUST have permission, restrictions apply. )
Mindscape Materialization: The ability to will ones thoughts and their inner world into reality. ( Very draining, normally used to aid other Kinn in combat such as Sinners. )
Fear Inducement: The user can evoke and increase fear and horror in others causing the target's brain to release fear-inducing chemicals. The victim's perception may be altered, causing them to see their environment as ominous and the user as dark and foreboding, or even seen as a monster. ( A gift to the Oculi from Galbrinth, a lighter ability though can be draining if the fear is more in depth. )
Shapeshifting: The Oculi can shapeshift their form, transforming and reshaping themselves potentially down to their genetic and cellular structure. ( Like most Kinn, Shapeshifting is almost a second nature. )
Intuitive Precognition: They have the ability to intuitively understand what's going to happen and how to deal with it. The power works on a purely instinctual level: users don't receive any additional data, but can spontaneously feel how events are going to unfold and what the best course of action is, making it more an inherent part of themselves than an external ability. ( This comes naturally to the Oculi. )
Now, the three Oculi are not all the same, their abilities may differ though only slightly.. Like all Kinn they are dedicated to serve the Greater Darkness.. The can't stand creatures of light, or anything holy and will rid of it as soon as possible, even if it means by doing so themselves. Again, they carry the essence of vanilla just like all Kinn.. Now with Oculi they are basically on the same level as a Sinner, though the Sinner is more of a Combat orientated Kinn, the Oculi is more of the "eyes", though they rank below the Visser.. As for the height of the Oculi they could be at a wide range of anywhere between 8 and 13 feet.. In order to be birthed a Oculi, you must earn your right, proving in multiple different testing such as the mind, intuition, and intelligence.. You may never know when you're being tested, as Caliga and Galbrinth (now dead) are always watching.
---
Note: Galbrinth is dead and gone now, as well as all older Kinn from the olden days it has been thousands of years since this has happened but time is a fickle concept to Kinn what happened yesterday can be a thousand years ago, tomorrow can be a million years from now. time is not a concept known by many Kinn
---
Vissers are without question the most potent of kin of Sinn. That being said they are noncombatant unless necessary, due mostly to the concept of fair play. Their umbral manipulation second only to Caliga's, their aura about twice as strong as that effects range average, though its effects range still remains at thirteen feet. Flames burn black in their presence, holy artifacts and images also tend to writhe as if in excruciating pain as well if they fall within their aura or concentrated sight.  
Their primary function relatable to that of a priest, as well as a diplomat. They are also used on occasions concerning Sinn's as a sort of law enforcement. When enforcing laws and edicts they are Zealous combatants, though they are forbidden to attack first. The Visser's souls are primarily of religious background, converted during their afterlife. Bringing the zealous nature of those beings with them. With this also comes a new quirk in them. Visser's are nearly completely immune to holy effects, though cleansing works just fine against them. The exception there being holy cleansing effects.  
Visser's are also the only kinn of Sinn able to create Sinner's, this being said as "Primes" are not considered "Kinn". That being one of their original purposes it still remains high on their priority list. (Sinners must still be approved by Caliga)  
The Primes are a race generally kept only in the Sinn realm, the only person capable of creating such Sinn is myself, the creator of the race and is only bestowed on players which I deem fit to bear the title. This title bestowed after no less than one actual year within the house actively. One must also demonstrate exceptional knowledge in regards to the ways of Sinn(they must be capable of being a diplomat if such a need arise as well as answer OOC questions about the race). They must be proficient in T-1 and post at a consistent novella level. ALSO whereas most Sinn have permission as players to play particular levels, IF gifted a "Prime" status that player may only play ONE prime, and only the prime they were gifted, which is ascended from only the Visser and Sinner classes)
The main body of a Prime's manifestation is composed of only the purest of Umbra, and are immense in their true size and stature. Though through the skill sets of before, they need not manifest as this. The main body of a Prime usually is a few hundred square feet, the mass mind-boggling
A Prime retains all of its prior skill sets and abilities, as well as can finally hold charge counters. Though due to the Sinn perk for charging you may only keep these for three mêlée rounds( even though a prime may be considered a God I will impose reasonable limits to the already "broken" way the Sinn charge.)
Naturally, this elevated status comes with more Umbral sway. A Prime is perfectly capable of "puppeting" every other Sinn below its own station, and that is all of them except other older primes this is WITHOUT OOC permission (as when one becomes a Sinn, it comes with the species.) It also grants them more than persuasive say and authority concerning shadow arts and beings as well. This being because they are technically Gods. (Abuse or misuse of this will result in the skill being stripped from your character and likely a devolution... expulsion, however, is more likely)
A prime may "birth" any class of Sinn with the exception of another prime.
(If you convert those unworthy, it will be taken as an IC crime against Sinn. seen as "Befouling the blood")
They are also perfectly capable of "soul forging" and quite skilled in the art.
Every prime has at least one individual skill or talent exclusive to that Prime. The reward often tied into the nature of the evolutionary gifting. (in English you receive something in particular that sets out that Sinn among the others, which will be inspired by why you were gifted Prime status)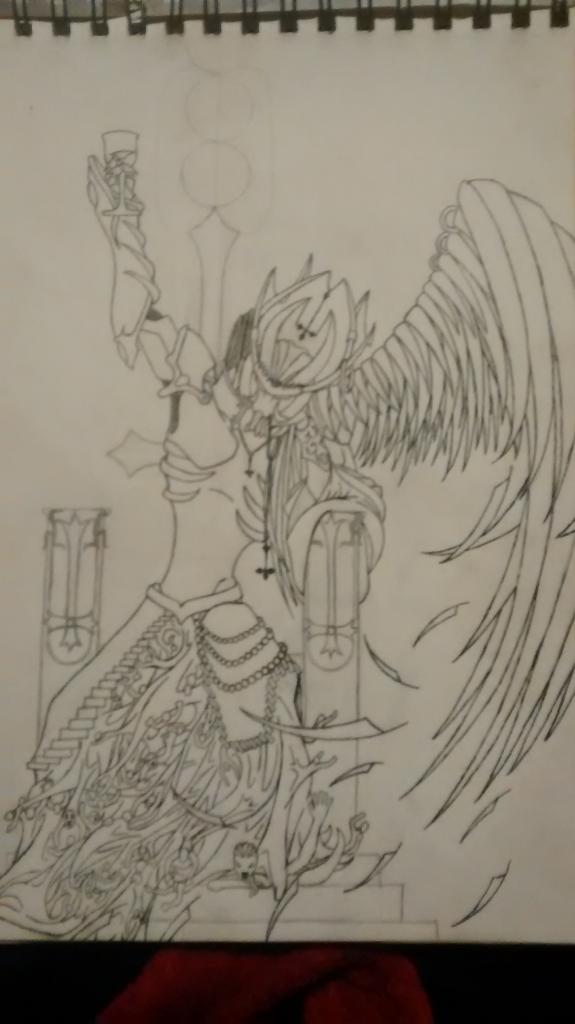 A Prime